In such a busy world, where both the parents are usually working, it becomes difficult to raise a kid all by themselves. Therefore, there are nanny hiring services available that come to the aid of such families and take care of their babies or kids while the parents can continue with their busy lifestyles.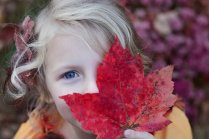 At Worldwide Nanny, a boutique that provides domestic help is an excellent established Nanny Placement Agency in UK, Europe, and the Arab States. They offer many services such as nannies, baby nurses, domestic help, butlers, private chefs, and many more. They provide Nanny Jobs in London and can also send the staff according to the language you would prefer. They have a lot of number of Nanny Jobs in London where many professional nannies are trained and ready to work.
It is a good idea to hire your nanny from this Domestic Staff Recruitment Boutique as they understand what it takes to be a parent as most of the employees there are parents themselves. The Domestic Staff Recruitment Boutique has a strict screening process at the time of hiring their nannies and training them in a way in which they can nurture and care for your child.